Swimming Through Air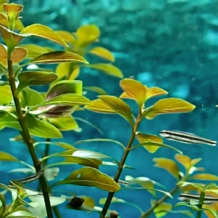 Lesley Gamble
A joyful, humorous and deeply affectionate underwater tour through some of the splendid flora and fauna of Florida's marvelous springs.
Commissioned by the Gainesville Orchestra, this video underscores the mission of the Springs Eternal Project:  To inspire Floridans to value, conserve and restore our precious waters.
Swimming Through Air (12 min. 48 sec.)
<iframe src="https://player.vimeo.com/video/108267111″ width="640″ height="360″ frameborder="0″ webkitallowfullscreen mozallowfullscreen allowfullscreen></iframe>
Created by Lesley Gamble, Co-Director of the Springs Eternal Project.