featured springs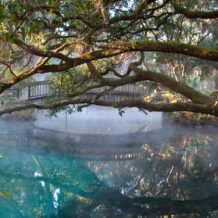 Here you can explore individual Florida springs and water issues featured in John Moran's exhibition Springs Eternal: Florida's Fragile Fountains of Youth, Rick Kilby's Finding the Fountain of Youth: The Myth of Florida's Magical Waters, and on Lesley Gamble's Urban Aquifer buses.
Stay up-to-date with news and events on our facebook page.
Many thanks to our Featured Springs moderators and contributors: Jenny Adler, Lars Andersen, Cynthia Barnett, Karen Chadwick, Bruce Day, Stacie Greco and Alachua County DEP, Jill Heinerth, Eric Hutcheson, Rick Kilby, Dr. Robert Knight, Annette and Mark Long, Merrillee Malwitz-Jipson, Paul Marrafino, Lucinda Merritt, Tom Morris, David Moynahan, Terri Skiles, Jim Stevenson, Margaret Ross Tolbert, Alan Youngblood.