why you love this spring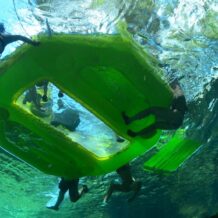 Ginnie Springs
This is a space for you to share your pictures, stories and multimedia relating to Ginnie Springs. Please email me if you would like to contribute – my contact information is at the end of the "About your Moderator" section, and my personal "Magnitude 1" blog posts about Ginnie are below to start off the story sharing…
Please note: These spring pages are moderated, so material that is inappropriate to the site, or images and files that are too large will not be uploaded. Thank you for your understanding.
My personal contribution to this section (to start it off!):
Magnitude 1 Blog posts:
Enter you comments here.