art, literature, film and culture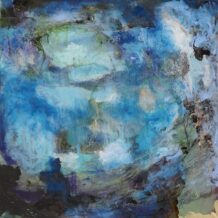 Juniper Springs
In 1938 Marjorie Kinnan. Rawlings published "The Yearling." The setting for the novel is Pat's Island which is just over a mile from Juniper Creek.  The yearling chronicles the lives of the early settlers in the "scrub."  The story reveals parallels to our modern environmental issues as the young boy, "Jody," deals with conflicts between the natural world and the human centered world.  The following is an excerpt from the book where Rawlings describes Jody's secret spring in the woods.
"The bank was dense with magnolia and loblolly bay, sweet gum and gray-barked ash. He went down to the spring in the cool darkness of their shadows. A sharp pleasure came over him. This was a secret and a lovely place."

"A spring as clear as well water bubbled up from nowhere in the sand. It was as though the banks cupped green leafy hands to hold it. There was a whirlpool where the water rose from the earth. Grains of sand boiled in it. Beyond the bank, the parent spring bubbled up at a higher level, cut itself a channel through white limestone and began to run rapidly down-hill to make a creek. The creek joined Lake George, Lake George was a part of the St. John'sRiver, the great river flowed northward and into the sea. It excited Jody to watch the beginning of the ocean. There were other beginnings, true, but this one was his own. He liked to think that no one came here but himself and the wild animals and the thirsty birds."
When the film adaptation of the book was released in 1946 some scenes from the movie included what looks like Juniper Creek. To those of us who recognize the scrub it is clear that many scenes were shot in the scrub. The Florida memory project contains photo proofs of  how the movie makers researched old farms in Eastern Marion County to accurately depict its geography.   The movie reveals life and the way it was around the Juniper Springs.  However, after watching excerpts from the movie on-line it appears that most of the springs scenes were shot in the studio.
Juniper Springs and Juniper Creek are a visual artists paradise. Many photographers have used it as subject matter as the thin and twisting river provides an intimate experience with nature that translates through visual media.  In fact, Juniper is so beautiful it can create beautiful photographs from the most impatient and fickle click of a cell phone camera.  Here is a picture I casually snapped as I floated along.