news, events and public policy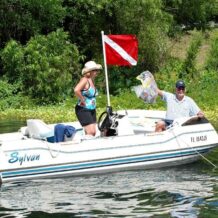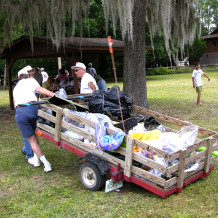 Rainbow Springs
Rainbow River Cleanup scheduled for May 18, 2013 The Rainbow River community cleanup will be held on Saturday May 18th at 9:00 am starting at the Rio Vista Beach Park, north of Dunnellon. Volunteers are needed to help with this cleanup and will work different sections of the river in boats, kayaks and canoes. All the debris that is collected will be brought back to the Rio Vista Park at 12 noon for record keeping and disposal. Participants are invited to stay and enjoy a free picnic.
Prizes will be awarded for the largest amount of trash collected by an individual, the largest individual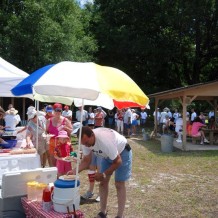 item of trash recovered from the river, the most unusual item recovered. Last year, more that 175 people participated in our spring cleanup including the Sheriff's dive team.
Persons interested in joining in the cleanup are asked to contact Jerry Rogers at 352 489-4648 for coordination and planning purposes. It is important that we know how many people will participate in order to provide sufficient food and beverage at the picnic for all. Rainbow River Conservation Inc. has sponsored the Rainbow River cleanup since 1980.
Please join us if you want to help keep the Rainbow River as an extraordinary beautiful piece of Florida.