news, events and public policy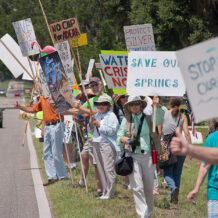 Silver Springs
June 30, 2013.. read the entire article here.
Paddlers charge the iconic Silver River, protesting Adena Springs Ranch. Photo: Matt Keene
By Matt Keene / Earth First! Newswire
Grassfed beef ain't all it's cracked up to be.
---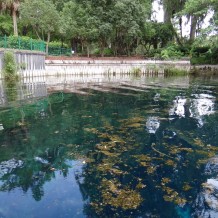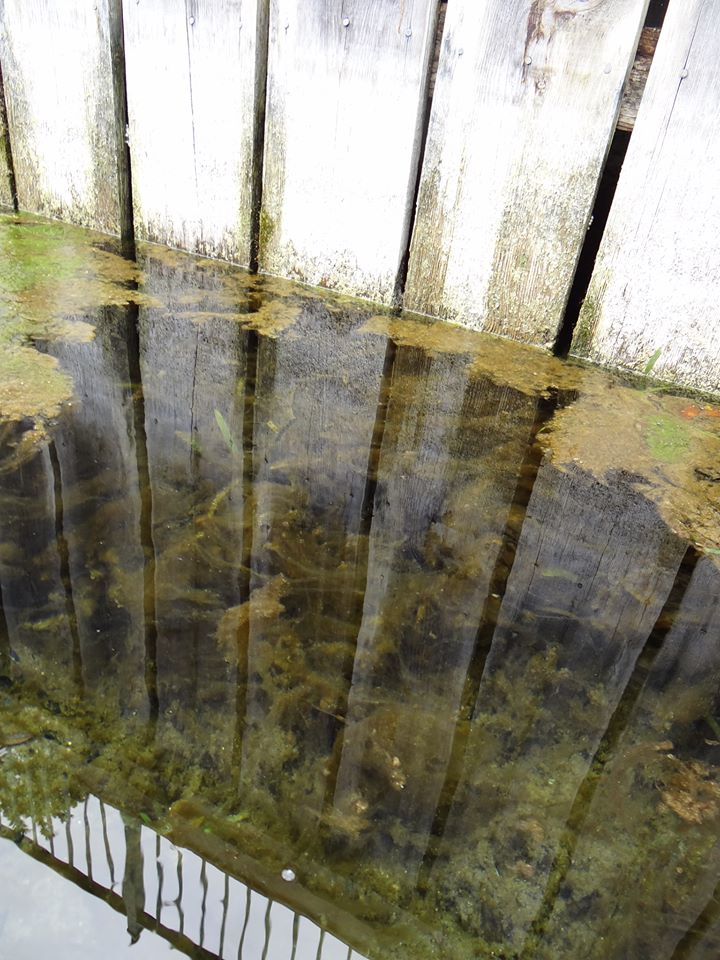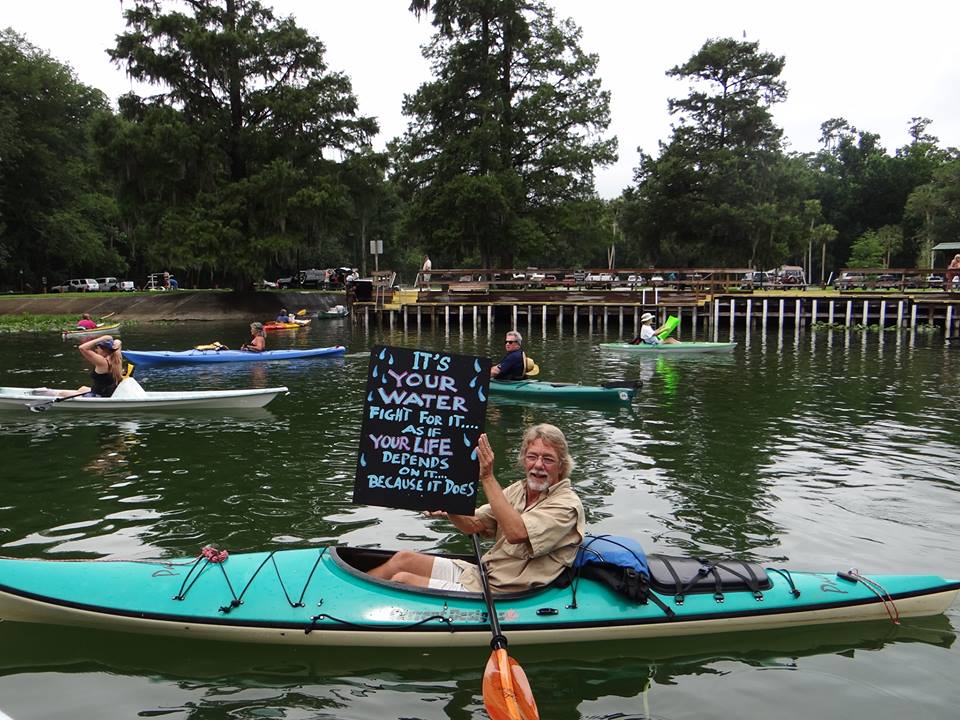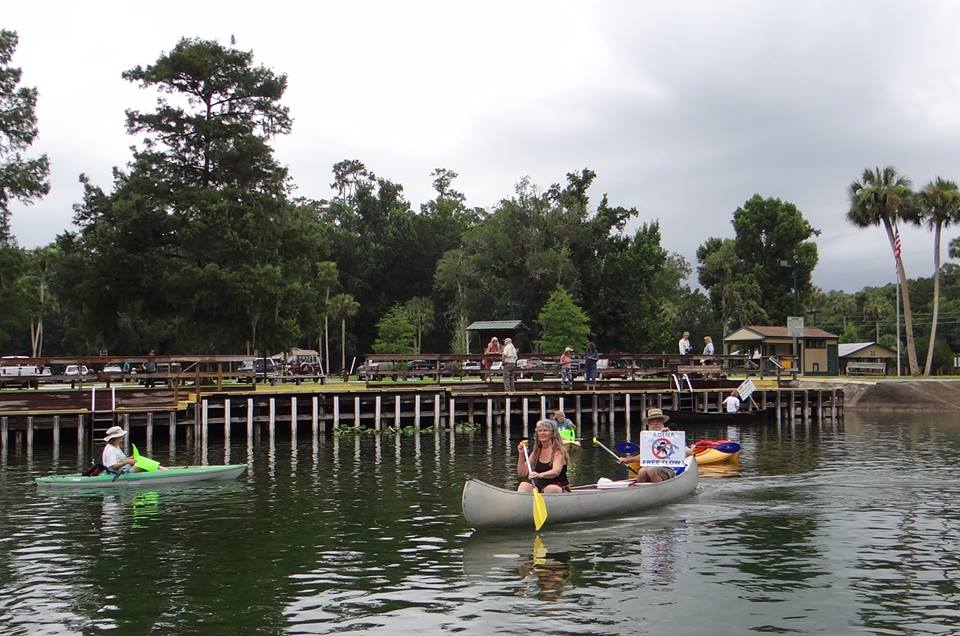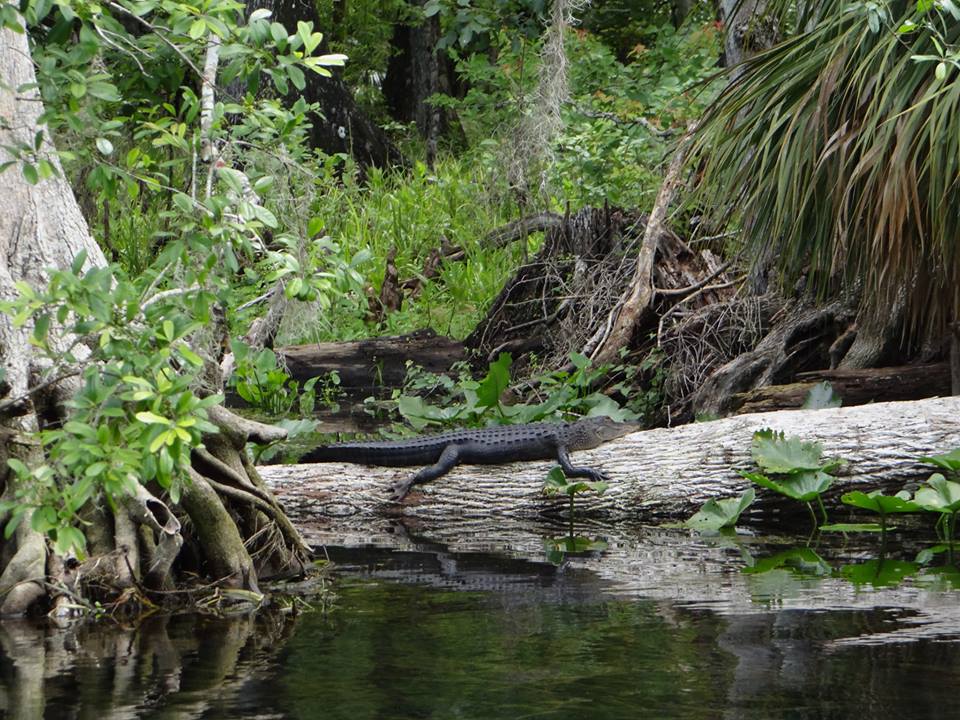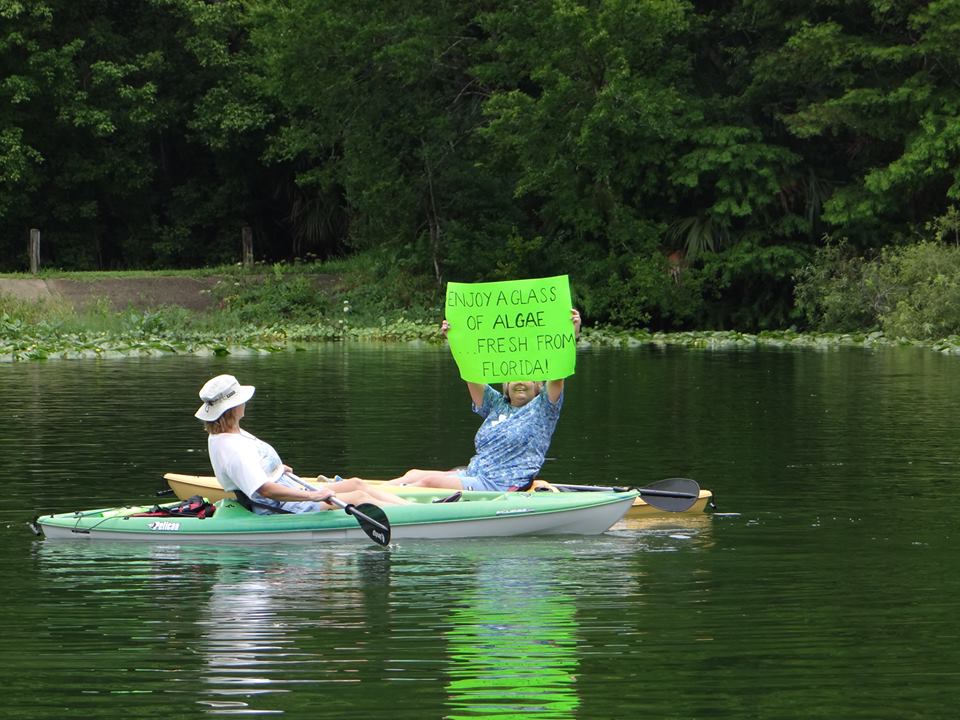 This past Saturday, individuals concerned with the proposed ranch gathered alongside the iconic Silver River, a river formed from the discharge of Silver Springs, one of the largest natural artesian wells in the world. Silver Springs historically discharged over 550 million gallons of water per day. In recent years, though, its flow has decreased significantly. According to the New York Times, the "flow rate has dropped by a third over 10 years." If Adena Springs Ranch gets the go ahead from state officials, its farming practices will have a direct impact on the flow and water quality of Silver Springs. … read the entire article here.
---
See the Florida Springs Institute's "Springs News"" for current information about what's happening in the springs.
For an excellent synopsis of the Springs Conservation Summit see this op ed piece by Lu Merritt (Gainesville Sun, 3/18/13), and for more information about the Springs Conservation Summit see Ron Cunningham's column (Gainesville Sun, 3/10/13).
For up to the minute information on legislative sessions and public policy, sign up to join the Florida Conservation Coalition.  The FCC is devoted to protecting and conserving Florida's land, fish and wildlife and water resources that are essential to the well-being and quality of life of the residents of this state, and for its long-term economic prosperity. Florida's natural resources are a treasure to be conserved for the people of Florida and must be managed judiciously, not squandered. The FCC's focus is to ensure that state safeguards are in place to protect and properly manage the supply and quantity of Florida's water resources and our rich natural environment.
For a professional insider's view of Florida's water management, read blogs by retired DEP water policy chief, Tom Swihart and retired executive director of two Water Management Districts, Sonny Vergara.
Keep up with Craig Pittman's articles in the Tampa Bay Times. Be sure to read his "Florida's Vanishing Springs" series here: Florida's Vanishing Springs.
Join the AQUIFERious Facebook group for real-time discussions about springs issues. For more information see the "Groups, Organization and Resources" page.